UTM Charity Golf 2019 in Conjuction with UTM Royal Gala Dinner 2019. The money raised from the tournament will be disbursed to UTM Endowment to
Read More »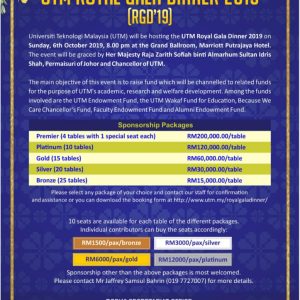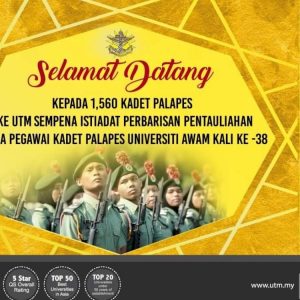 Welcome our 1560 PALAPES cadets to UTM in conjunction with the 38th Royal commissioning parade of the public university's PALAPES cadet officers.
Read More »
Headlines
Tender/Quotation
No quotation at the moment. We will update the info from time to time. Stay tune.
Job Vacancy
Teknologi Prima Jaya Sdn. Bhd.
Mechanical Technician
Electrical Technician
Draftsman (AutoCAD)
CNC/Milling
Welder
Geologist
Kindly select here for more details
ACTIVITIES - MONTH OF AUGUST 2019